KRAKOW PRIVATE TOUR BY CAR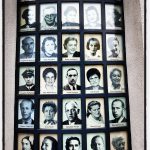 PERSONALIZED PRICING || QUALITY CUSTOMIZATION
UNESCO || 5-6 hrs || Door-to-Door || Private 1-6 Pers (7+ on request) || Exclusive Van/Coach
Krakow Private Tour by Car presents one of the most unique cities in Europe in its many aspects. Krakow is the former (and still the longest) capital of Poland and its cultural and spiritual center. Krakow was inscribed on the first UNESCO Heritage List among 12 most valuable sites in the world. Artists & students, churches & palaces, restaurants & cafes, little streets & squares and the Wawel Castle over the Wisla river altogether create important, charming and unforgettable atmosphere that You will experience during this tour.
Private Tour of Krakow by Car (with some moments of short walks and going outs) allows you to see all of the most important parts and objects within a few hours. Something that You can't see or need much more time just walking or using the local transportation. After this tour You will have also full recognition of highlights and hidden places of Krakow.
Tour Includes:
* English Speaking Passionate Guide (extra facts, stories, places)
* Door-to-Door Pick Up & Drop Off (hotel, airport, station, etc..)
* Comfortable, Modern & Elegant Van or Coach (on request)
Local Cash Needed:
* 19 PLN – if wanted per person for entrance and visit by your own to the Schindler's Factory Museum
Itinerary:
Tour includes drives and stops in & near:
* Meeting at the location set by You in or near Krakow (hotel, airport, . . . ),
* Wawel Castle area and Wisla River surroundings – the first settlements in Krakow,
* Kazimierz Former Jewish Quarter with synagogues, churches, little streets and squares,
* Podgorze District – Former Jewish Ghetto with remnants of walls, former gate site and Ghetto Heroes Square,
* Schindler's Factory Museum (with possibility to visit inside by your own if You like),
* Nowa Huta Former Communist District with Central Square, Entrance to the Former Lenin Steelwork, Folk Theatre and famous Ark of the Lord Church.
On request:
Other places may be visited additionally or instead on Your request.
On the same day this tour is often combined with Private Tour of Auschwitz-Birkenau, Salt Mine Tour or other Private Tours of Poland. If You wish to or have any other questions, requests or suggestions please do not hesitate to contact us.